14th edition of the e-Commerce poland Expo 2018
Tecno Group will be present at the 14th edition of the e-Commerce Poland Expo 2018 that will be held on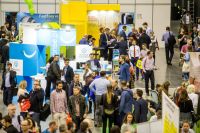 The event is one of the most important in Europe in the e-Commerce sector and over 140 international companies will exhibit at the Expo. Tecno Group will be at EXPO Kraków at booth no. D 4.2. to offer its best services to the companies that sell all over Europe.
Our services support customers complying with administrative obligations and ensure the most complete and reliable management of tax positions in the EU countries.

Read more about the event and contact us for a consulting service about the fiscal representation abroad.